News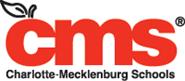 Media Release
Rocking Therapy
Troutman chair donates rockingcharis to Bruns Avenue Elementary to help students with special needs
CHARLOTTE, N.C., Feb. 9, 2009 – Charlotte-Mecklenburg Schools' Bruns Avenue Elementary received a donation of three large rocking chairs from Troutman Chair Company to help students with autism and attention-deficit/hyperactivity disorder.
The rocking chairs, similar to those in the terminal at the Charlotte-Douglass Airport, are being used in three classrooms where some of the students have special needs. Lameka Smalls, a teacher for five years with the district, said the rocking chair in her classroom appears to be helping her autistic student.
"Since having the chair, my student has a place that is designated specifically for him to relax and classroom disruptions have diminished," said Smalls. "I am beyond grateful to have received one of the rocking chairs because it seems to be making a difference. On behalf of the entire school, I want to thank Troutman Chair for its kind donation to support our students."
Champ Land, vice president for Troutman Chair Company, said the company's has been donating chairs to schools for the past several years after a teacher called and said the chairs helped her students adapt and focus. This is the fist time the company donated chairs to Charlotte-Mecklenburg Schools.
"I know that rocking chairs help people relax and are great coping mechanisms," said Land. "We want to get the word out and make people aware of inexpensive ways to help students and people with these disorders."
The company, which also helps people with Alzheimer's disease and other neurological disorders by donating chairs, has its own Web site dedicated to rocking-chair therapy. The Web site is http://www.rockingchairtherapy.org.
Sarah Redmond, an occupational therapist for Charlotte-Mecklenburg Schools, travels to various schools throughout the district to assist students with special needs.
"Rocking activities provide a sense of boundary, smooth linear and repetitive movements that produce a calming effect on the nervous system," said Redmond. "Having a rocking chair in a classroom holds potential that could open an entire new educational experience for a child who just needs a little more support."